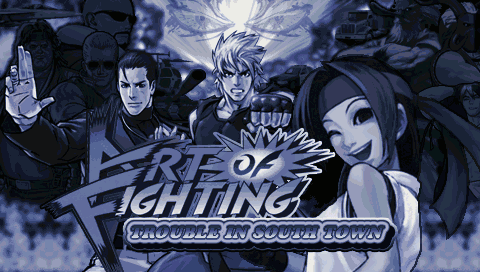 AOF Trouble in South Town
Art of Fighting Trouble in South Town is a free game made
by one person (jonsilva). It uses the Open Bor Engine, a free
beat em up game engine.
- The game is similiar to final fight or streets of rage series.
- It contains several levels like fighting / bonus stages / interactive levels...
- It uses edited characters from King of Fighters and other arcade games.
- It has several animated gifs/movies that will show at the end of each boss/
sequence of levels that will take you throw the story.
- Approximately 15/20 hours of gameplay if you play very fast.
- And much more.